Spectator Information
---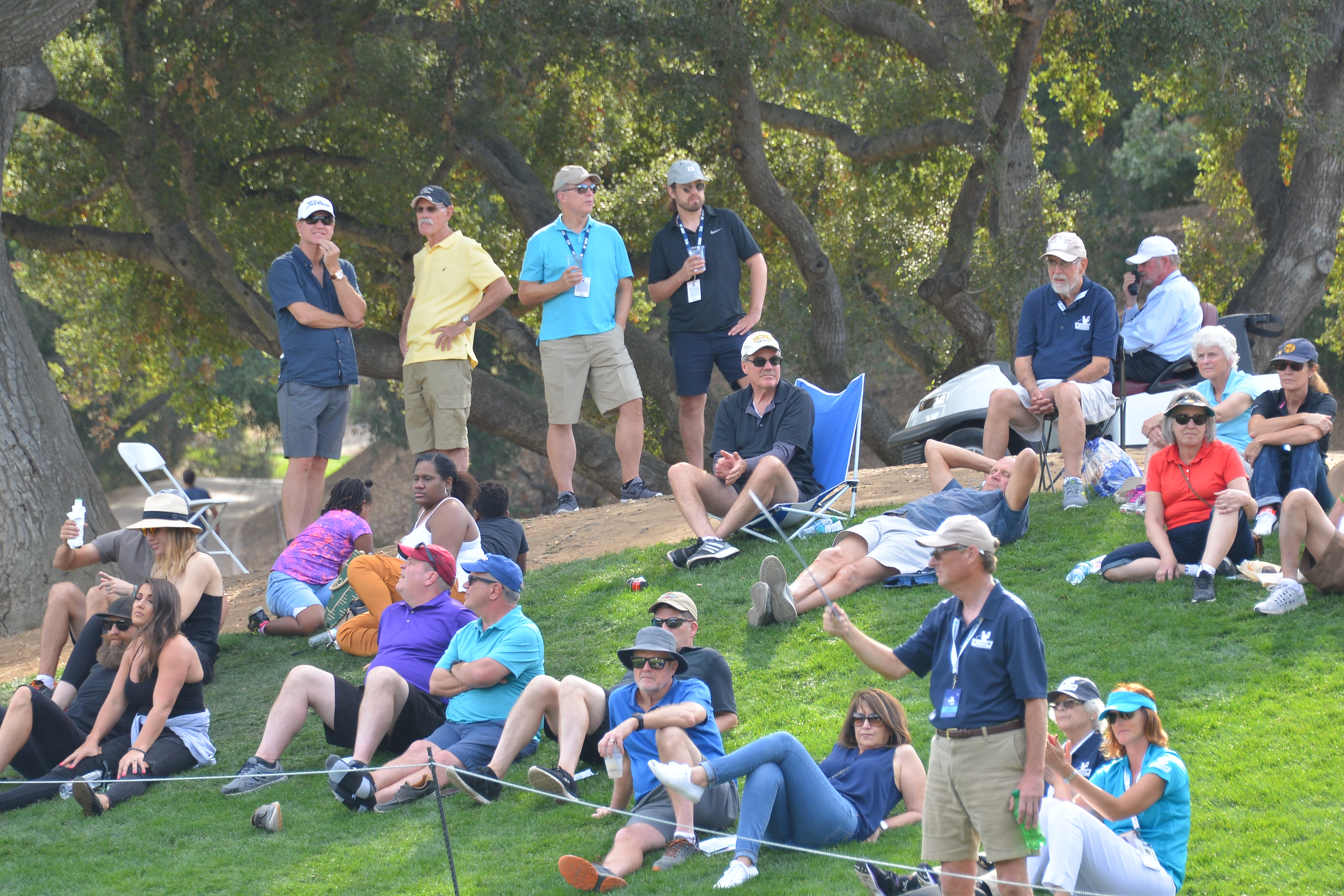 Plan Your Visit
This is your tournament, and it is our goal to help you enjoy your experience as much as possible. Here you can find the information you need to help you plan a memorable day — or week.
Detailed ticket information can be found on this attached link CLICK HERE.
Helpful Tips for Spectators
Carpool whenever possible and remember where your car is parked.
Drink plenty of fluids to avoid dehydration.
Be prepared with appropriate clothing for sudden weather changes. Wear clothes and rain gear for stormy weather, and headgear, sunglasses and sun block for sunny weather.
Familiarize yourself with the First-Aid Station located near the main entrance to the Sherwood CC in the parking lot.
Stay behind the gallery ropes and cooperate with the Marshals.
Kneel or sit down if you are in the front row.
Remain QUIET and still through each shot and do not move until all players in the group have completed the hole.
Walk carefully, never run.
---
Official Pairings Sheets
Beginning Friday, you can find complimentary pairings sheets at the main entrance and various locations throughout the course.
Inclement Weather Policy for Spectators
Observe the leaderboards throughout the golf course for "weather warning" signs that will appear before inclement weather moves into the area. When the signs appear, spectators are advised to take precautions before play is suspended. If the siren sounds, seek shelter immediately.
Avoid the following:
Open areas
Hilltops/high places
Isolated trees
Golf carts
Wire fences
PROHIBITED ITEMS
NO backpacks, packages or other carry items larger than six square inches. This ban also includes camera carrying cases, coolers and diaper bags.
NO radios or other noise producing devices, even if they are turned off or on vibrate.
NO alcoholic beverages, nonalcoholic beverages or food may be brought into or taken from the golf course property.
NO firearms or weapons of any kind.
NO folding armchairs, lawn chairs or ladders.
NO sharp pointed objects or objects with stakes.
NO golf clubs or bags.
NO signs or banners.
NO chair bags permitted on property.
NO selfie sticks
NO hoverboards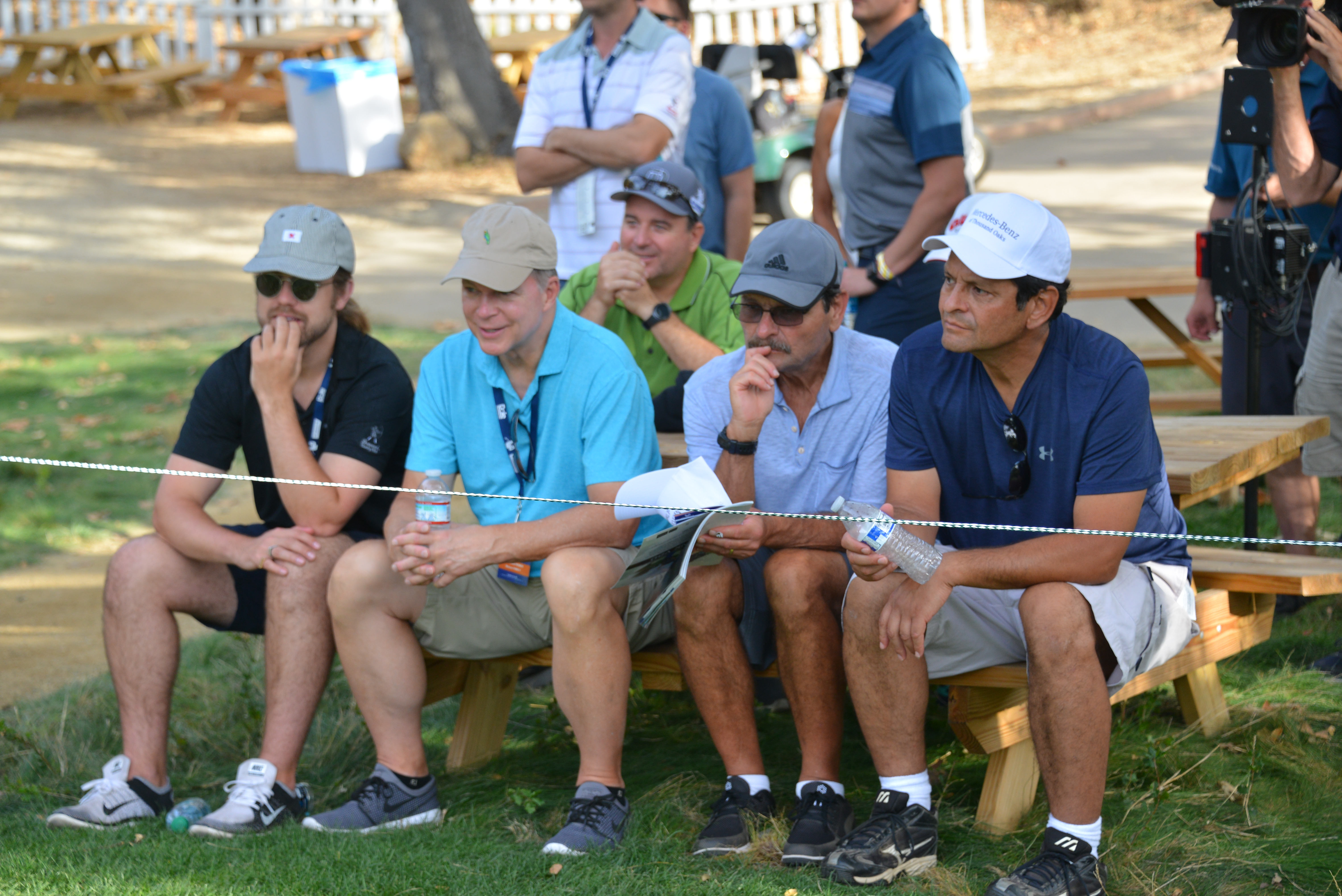 ATMS
An ATM will be located downstairs in the Sherwood Country Club Clubhouse Pro Shop. The Pro Shop is open to all spectators.
BLEACHERS
A bleacher will be located behind 1st tee offering spectacular views of the PGA TOUR Champions players as they tee off for their rounds. The bleacher is open to all spectators.
FIRST AID
The First Aid or Medical Trailer will be in the parking lot (LOT 2) adjacent to the main spectator walk in entrance of the Sherwood Country Club Clubhouse. If you have an emergency, please contact the first Marshal, ShotLink Laser Operator or Security Guard you see for assistance.
CONCESSIONS
Our premier on course concession stands, Stonehaus Deck and the Craft Beer Garden presented by Tarantula Hill Brewing Company, are located at the Driving Range near the 10th tee and Caddie Services HQ. Additional concessions are located between # 1 and # 5 crossing and behind #16 Green.
LOST AND FOUND
Lost and Found is located at the Security Headquarters trailer in the Operations Vendor Compound located next to Dicken's Patch parking lot where found items will remain until the conclusion of the championship. All unclaimed items will be transferred to the Championship Cffice located in the Player (LOT 1) parking lot of the Sherwood Country Club. If you have questions regarding lost and found items, please call 818.284.4646.
RESTROOMS
Public restrooms are located at the Dicken's Patch entrance, Volunteer HQ Cart Barn entrance, # 15 Green and 13 Tee, # 17, between # 7 and # 8 and between # 1 and # 5, on the outer side of the Caddie Services HQ between the Driving Range and the Cart Barn, and for those with proper credentials, The Sherwood Country Club Clubhouse.
STARTING TIMES
Wednesday, October 30

7:40 am - 9:00 am, Morning Tee Times

11:50 am - 1:10 pm, Afternoon Tee Times

Thursday, October 31

7:40 am - 9:00 am, Morning Tee Times

11:50 am - 1:10 pm, Afternoon Tee Times

Friday, November 1 - November 2

Sunday, November 3

8:50 am - 1:00 pm, Tee Times

7:50 am - 12:00 pm, Tee Times
*All starting times are approximate.
For exact start times, please reference the link: CLICK HERE