Van Shuttle, which is wheelchair accessible, is available to and from Accessible Parking in the General Parking lot at Dicken's Patch (LOT 4) for spectators wishing to access the main spectator entrance, Practice Areas or the 1 Tee and 18 green.
Disabled Services/ Hospitality Shuttle carts will run from the time gates open until 30 minutes after play ends. Cart Shuttles will only pick up and drop off from designated locations and will not stray from official route under any circumstances. Please note the designated pick up and drop off locations below.
Side of Clubhouse, next to Circle of Champions/Practice Area (restricted access for spectators with credentials)
Between 4 Green and 5 Tee
Driving Range
16 Tee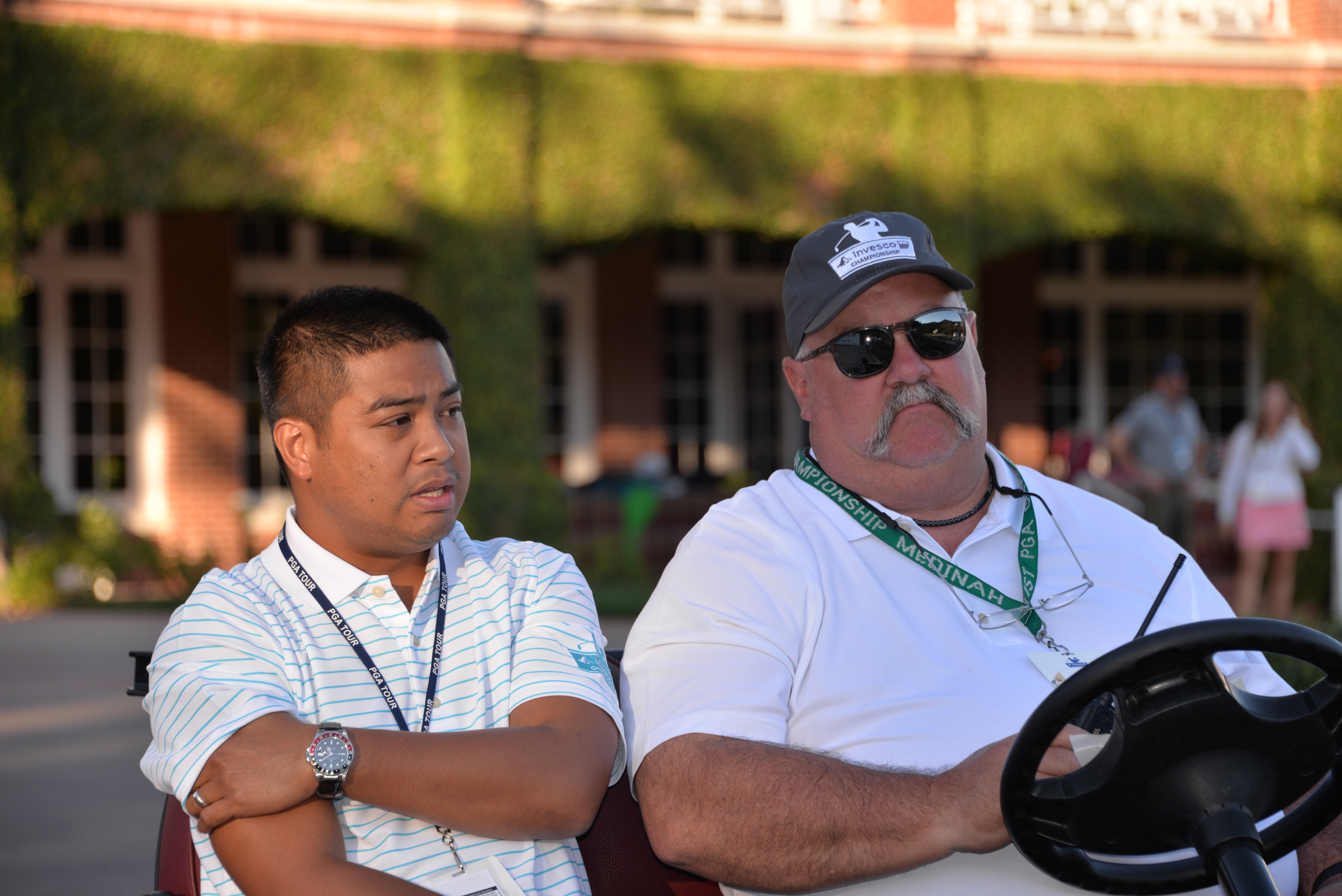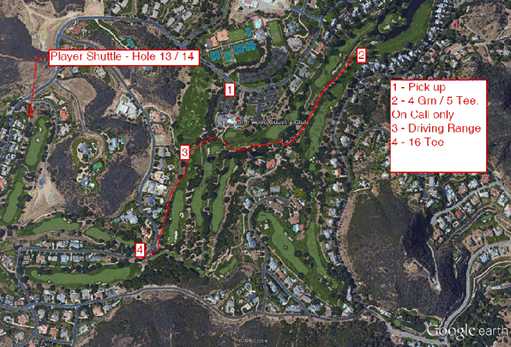 If disabled guests need assistance from a location without shuttle access, they should contact First Aid at (818) 273-1612 or contact any tournament official with a radio.